Payment
We ask that payment be made in advance of the translation.
Payment can be made by wire transfer to our bank account or a credit card.
For those organizations requesting standing orders, the standard closing date is the final day of the month and payment is expected to be made by the second week of the following. However, please contact us to negotiate terms.
Payment by Credit Card
Payment by VISA and MASTER Card also possible. Please make payment from here.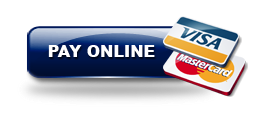 * Please note there is a charge that will be added to the price of the translation when paying by credit card.
~29,999JPY: 324 yen
30,000 or more: 5% of total fee
* You will be asked to fill in your credit card details. The amount to be paid is shown as "200 yen" by default. Please proceed and we will input the actual amount after receiving your credit card details.
Payment by Bank Transfer
The customer must pay the transfer fee.
Bank
MUFG Bank, Ltd.
Branch name / code
Ordinary Account 0187539
Account type and number
Fukuoka Branch 652
Beneficiary
Samurai Translators K.K.
ホンヤクノサムライ(カ