Top
> Manager
Manager
Shunichi Nagae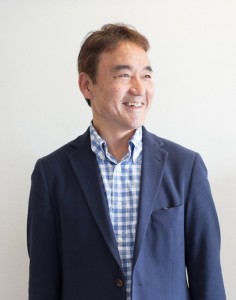 Economics B.A. from University of Tokyo in 1982.
Certificate of Proficiency in English Special A class by Program of the Official Languages Test of The United Nations given by The United Nations Association of Japan.
Professional translator since 1999.
Resume
Area of Expertise
Japanese to English translation on business, finance, law, economics.
Chief Executive Officer, Myer Japan Corporation
Lecturer (English):
Japan Medical College
Nishinihon Academy College
Translations
American International Investors Trust (AIIT)
NS UNITED KAIUN KAISHA, LTD.
Abu Dhabi Tourism Authority
AEON CREDIT SERVICE CO.,LTD.
AEON CO.,LTD.
Japan Cooperation Center for the Middle East
Olympia Kogyo CO.,LTD.
Kyoshu University
Cookpad Inc.
Crocs Japan GK
Sysmex Corporation
セイコーインスツル株式会社
タキイ種苗株式会社
Deloitte Tohmatsu Evaluation and Certification Organization Co., Ltd. (Deloitte-TECO)
Victor Advanced Media Co., Ltd.
ブルーノマリジャパン株式会社
BOSE K.K.
ホシザキ電機株式会社
ポロラルフローレン株式会社
みずほ総合研究所株式会社
ラルフローレン株式会社
学校法人成蹊学園
Rakuten Securities, Inc.
株式会社MTI
株式会社カネカ
株式会社すかいらーく
株式会社トーマツ
株式会社ベネッセコーポレーション
株式会社ミマキエンジニアリング
株式会社幻冬舎総合財産コンサルティング
株式会社細川洋行
株式会社三鈴エリー
株式会社日立製作所
株式会社博報堂アイスタジオ
関西ペイント株式会社
兼松エレクトロニクス株式会社
古河機械金属株式会社
国際石油開発帝石株式会社
財団法人中東協力センター
財団法人日本エネルギー経済研究所
三和シャッター工業株式会社
住商セメント株式会社
出光興産株式会社
新日本製鐵株式会社(現: 新日鉄住金)
大成温調株式会社
大日本コンサルタント株式会社
大日本塗料株式会社
大和工業株式会社
東横イン
東京瓦斯株式会社
独立行政法人国際協力機構(JICA)
読売新聞
日産センチュリー証券株式会社
日産車体コンピュータサービス株式会社
日本エマージェンシーアシスタンス株式会社
日本フェルスター株式会社
日本電信電話株式会社(NTT)
日鐵商事(現:日鉄住金物産株式会社)
富士重工業株式会社
味の素トレーディング株式会社
理化学研究所
その他企業、留学・旅行代理店
Personal Message from Shunichi Nagae
Member translator of Japan Association of Translators
I have gone through various stages in life. As a boy grows up and a man grows older, his interest and objective in life greatly changes. When I turned forty, my objective in life had become very clear and simple. The objective was to live my life to raise my children and to serve my fellow people. The only question was how? I needed to find the domain that I can put myself to the best use and thus to serve the purpose of my living.
That was five years ago. I found that translation service is difficult, painstaking and yet rewarding. I saw myself best used while churning out thousands of Japanese word translations day and night. As it happened Samurai Translators was then created.
Translation requires dedication and, at Samurai, we are fit to meet the requirement. We are determined to make it our way of life to pursue perfection in the art of translation. All translators at Samurai Translators share the same value. Translation is not only a job for us but a way of living. All translators at Samurai Translators are so dedicated to the demanding profession that we do not allow any mistakes to happen, any promises to go undone, any ambiguities to go unchecked.
We sincerely hope that we can be of service to you,

Shunichi Nagae
Chief Executive Officer